News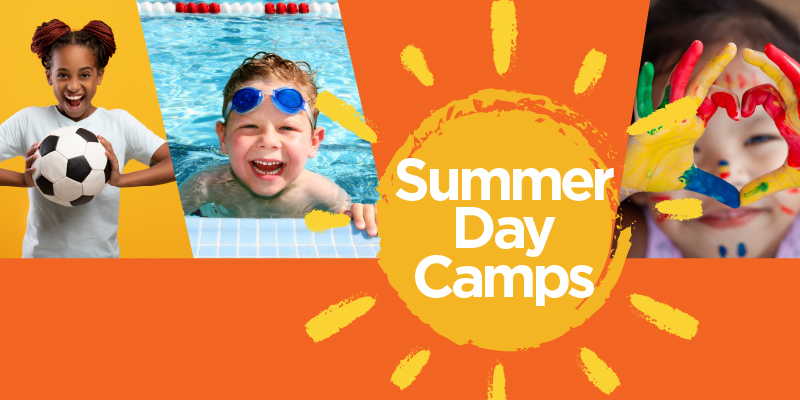 Posted on Tuesday, April 05, 2022 10:41 AM
We are excited to announce that we will be offering Summer Aquatic Day Camp for kids ages 6 to 12 from July 4 to August 26, 2022. Join us for outdoor games, daily swimming, creative arts and crafts, fun themes each week and more!

Online registration begins on Wednesday, April 20, 2022 and in-person registration begins on Thursday, April 21, 2022. Camp runs 9:00 a.m. to 4:30 p.m. with free extended care available from 8:00 a.m. to 9:00 a.m. and 4:30 p.m. to 5:30 p.m.

Financial assistance is available...
Posted on Friday, March 18, 2022 03:56 PM
Our weight room offers cardio equipment, stretching area, weight machines and free weights. You must be 13 years or over, and have a Facility Pass to enter. If you don't know where to start, we offer a 30-minute orientation with one of our certified instructors who will show you the ropes, and how to safely use the equipment. To schedule an appointment please call 519-756-9900 or email wgsc@brantford.ca.
New weight room hours
Monday to Friday from 5:45 a.m. to 9:00 p.m.
Saturday and Sunday...
Posted on Friday, March 18, 2022 03:15 PM
Our popular Family Swims are returning on Tuesdays and Thursdays from 9:00 a.m. to 10:00 a.m. beginning Tuesday, March 22, 2022. Swims take place in the 65m shallow-end and Warm Water Pools. Pre-registration is not required.
During this swim, children under the age of 10 must be in the water within arms-reach of a person at least 16 years or over at all times.
Posted on Friday, March 18, 2022 03:06 PM
We are thrilled to announce that on Monday, March 21, 2022, our Kid Care room reopens Monday to Friday from 8:45 a.m. to 12:00 p.m. The cost per child, per visit is $4.00 or you can purchase a 10-visit pass for $35.00. New this year, if you have an Adult or Family-Adult, Yearly or Pre-Authorized Payment Facility Pass, Kid Care for all children living in the same household is now included at no additional cost!
The Kid Care room is filled with natural sunlight, puzzles, toys and books. Everything...
Posted on Monday, February 28, 2022 03:53 PM
Summer is around the corner so it's a good time to think about improving safety in and around water. To help with those efforts, the Wayne Gretzky Sports Centre will be offering Spring Swim Lessons. Pre-registration is required.

Register online beginning at 7:30 a.m. on Wednesday, March 23, 2022. In person registration is on Thursday, March 24. Online registration is highly recommended. Lessons run once a week for 10-weeks beginning Friday, April 1.

Parents/Caregivers of children in...