Impacts on City services during emergency brake Provincewide shutdown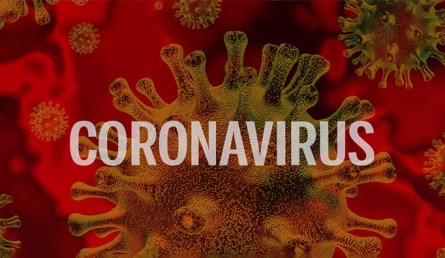 BRANTFORD, ON – As a result of an alarming surge in case numbers and COVID-19 hospitalizations across the province, earlier today the Ontario government announced a provincewide emergency brake shutdown effective Saturday, April 3, 2021, at 12:01 a.m. that will be in place for at least four weeks. Below is a breakdown of the impacts of the shutdown on City facilities.
City facilities that remain open during the provincewide shutdown
While some services and facilities presently remain open, gathering limits will be strictly enforced to ensure that physical distancing (6 metres/2 feet) is maintained. When inside a public building, you must wear a face covering unless you meet one of the exemptions; for example, doing so would compromise your health.
220 Colborne Street (by appointment only)
Bisons Alumni North Park Sports Complex Field (distancing and capacity limits in place)
Brantford-Brant Business Resource Centre (by appointment only)
Cemetery services (capacity limits and monitoring in place)
City Hall (by appointment only)
Farmers' Market (capacity limits and monitoring in place)
Kiwanis Field (distancing and capacity limits in place)
Parking Enforcement Office
Playgrounds and parks (capacity limits and monitoring in place)
Provincial Offences Court Administration – 9:00 a.m. – 1:00 p.m. Monday – Friday
T.B. Costain/SC Johnson Community Centre (for child care only)
Trails (physical distancing required)
City facilities that will be closed until at least May 1, 2021
Beckett Adult Leisure Centre
Bell Homestead National Historic Site
Brantford Civic Centre
Brantford Public Library (offering curbside pick-up only)
Brantford Visitor and Tourism Centre
Doug Snooks Eagle Place Community Centre
EarlyON Brantford Brant Child and Family Centres (offering virtual programs only)
Glenhyrst Art Gallery of Brant
Sanderson Centre for the Performing Arts
T.B. Costain/SC Johnson Community Centre (with exception of childcare)
Wayne Gretzky Sports Centre
Woodman Park Community Centre (including the Indoor Skatepark).
Accessing City Services
Residents are encouraged to review the list of Popular City Services available online for alternate ways to access City services during the shutdown. Please use our online form to report an issue or request a non-urgent City service. For general enquiries, email the Customer Contact Centre or call 519-759-4150.
Visit brantford.ca/OpenandClosed for an up-to-date list of the status of City facilities.
Additional updates regarding City programs and services, and the continuity of services are shared regularly on the City's Facebook and Twitter pages and at brantford.ca/coronavirus.
Report a COVID-19 Violation in the City of Brantford
To report a violation of a provincial order implemented to reduce the spread of Covid-19 in Brantford, citizens can visit brantford.ca/Covid-19violations and use the online reporting form or call the City's Customer Contact Centre at 519-759-4150. Please note that the Brant County Health Unit (BCHU) is responsible for enforcing Ontario Ministry of Health directives, such as non-compliance related to self-isolation or quarantine. To report a Covid-19 violation to the BCHU, please call 519-753-4937 and press '1'.
Let's take care of each other
The City of Brantford stresses that all residents and businesses play a very significant role in keeping our community safe and preventing further restrictions being implemented. Please continue to follow these important COVID-19 guidelines:
Stay home when you can and avoid close contact with others outside of your household
Wear a face covering
Wash your hands frequently
Stay home if you are sick, even with mild symptoms
Download the COVID alert app
View more news
Search the City Newsroom
Subscribe to News Alerts | City Website| Privacy Policy
© City of Brantford, 100 Wellington Square Brantford
Subscribe to this Page