Pool Notices
Posted on Monday, February 28, 2022 03:53 PM
Summer is around the corner so it's a good time to think about improving safety in and around water. To help with those efforts, the Wayne Gretzky Sports Centre will be offering Spring Swim Lessons. Pre-registration is required.

Register online beginning at 7:30 a.m. on Wednesday, March 23, 2022. In person registration is on Thursday, March 24. Online registration is highly recommended. Lessons run once a week for 10-weeks beginning Friday, April 1.

Parents/Caregivers of children in...
Posted on Friday, December 17, 2021 02:35 PM
In accordance with provincial regulations, the City of Brantford will be implementing the following updates for patrons attending City recreational facilities:
As of December 20, 2021, youth 12 to 17 years old are required to show proof of identification and vaccination or exemption to enter a recreational facility for purposes including organized recreational sport. Examples of proof of identification are a birth certificate, citizenship card, driver's license, Government-issued identification...
Posted on Friday, December 03, 2021 02:13 PM
Give the Gift of Health with the Wayne Gretzky Sports Centre. Looking for last minute gift ideas? Buy a $25.00 gift certificate and receive a $5.00 gift certificate free or purchase a $50.00 gift certificate and get a $10.00 gift certificate free! Gift Certificates can be used towards the purchase of a Facility and/or Pool Pass, swim lessons or registered programs.
This offer is valid until December 31, 2021 and has no cash value.
For more information email wgsc@brantford.ca or by calling...
Posted on Thursday, February 09, 2023 10:47 AM
Scheduled maintenance of the 25m pool will be taking place on Thursday, February 23 and Friday, February 24, 2023. Please view updates to schedules below. Swim lessons will continue as scheduled. 
Thursday, February 23
The 65m change rooms will be closed for maintenance. Swim Lessons will take place as scheduled in the 25m pool.
6:30 a.m. to 10:00 a.m. Shallow Water Walking will take place in the 65m pool
6:30 a.m. to 1:30 p.m. Sauna is open 
7:00 a.m. 25m pool and hydrotherapy pool will close for...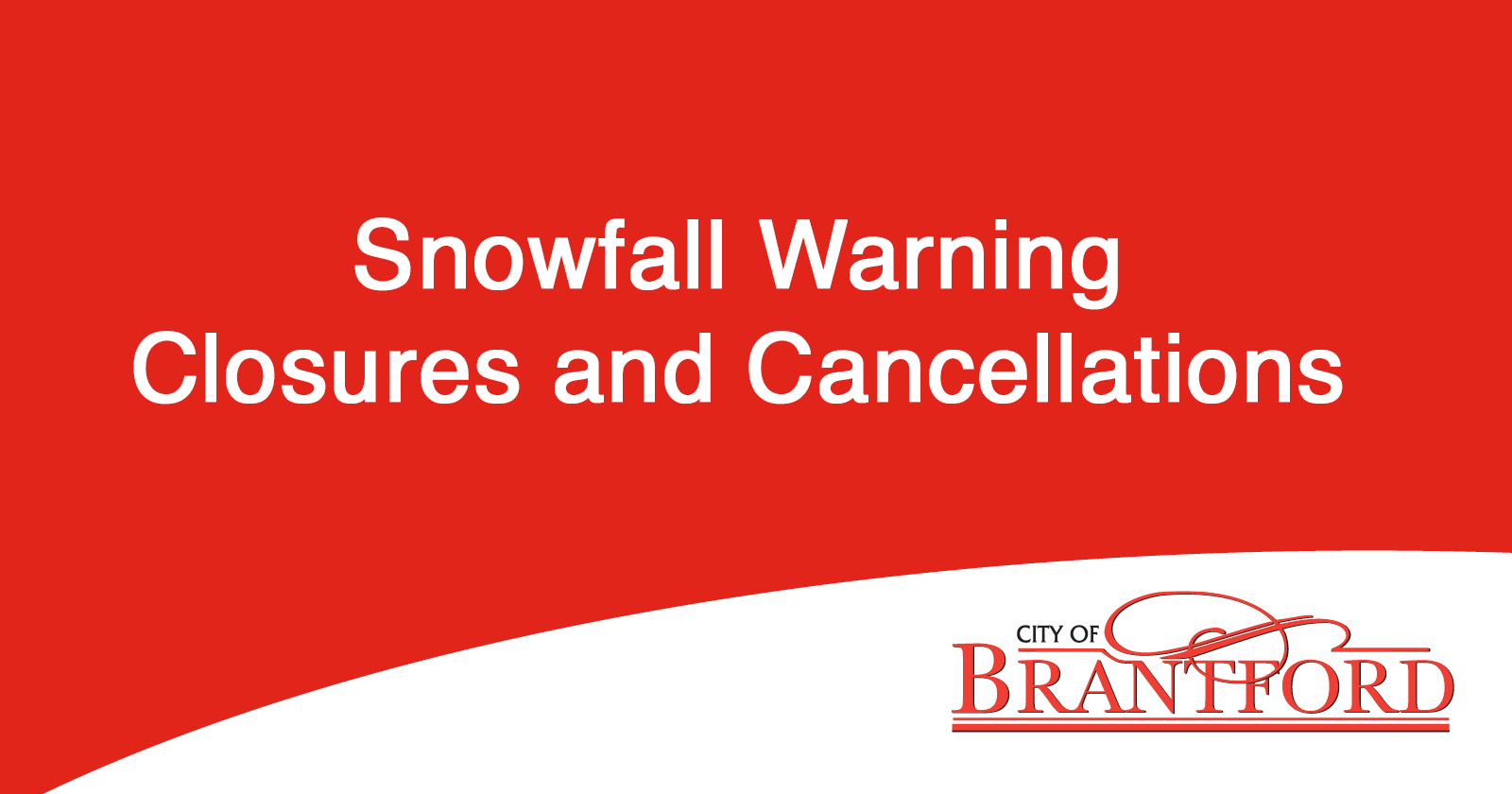 Posted on Wednesday, January 25, 2023 05:02 PM
For the public's information, the following schedule changes will be in place on Wednesday, January 25, 2023 due to weather.
While the Wayne Gretzky Sports Centre facility is open, the following programs and activities are impacted as follows:
Swim Lessons are cancelled after 3:00 p.m. and a make-up class will take place on March 8, 2023.
Fitness classes are cancelled
Length Swim from 7:00 p.m. to 8:30 p.m. will continue as scheduled
All registered programs are cancelled including, ROLE Rookies,...